Shitai Orochi

Vagabond (B-Rank)

Stat Page

: Shitai

---

---

---

Village

: Kumogakure


Ryo

: 22000

---
Name:
Orochi Style: Seeping Vemon
Element:
--
Rank:
A/S
Specialty:
Medical
Particular Jutsu Type:
DOT
Backstory:
Being beings descended from snakes, the Orochi are being capable of producing a venom capable of debilitating their opponents. It wasn't until recent years that members of the clan created a way to weaponize it within their own bodies for fighting.
Appearance: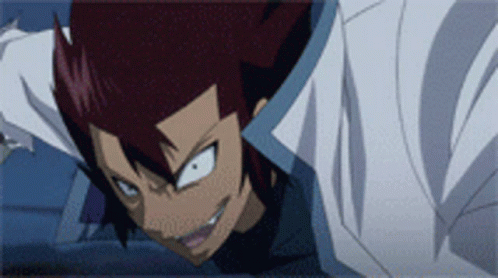 Handseals:
Dog -> Horse -> Monkey -> Dragon -> Snake
Dog -> Horse -> Monkey -> Dragon -> Snake -> Hare -> Dragon
Duration:
3/4
Cooldown:
Posts used +1/2
Range:
Described Below
Power:
60/Chakra
Speed:
60/Chakra
Health:Stat Boosts:
--
What it does:
Sleeping Venom allows a member of the Orochi clan or those who hold their power to transform their innate chakra into a potent form of poison that can either be administered via a gaseous form or viscous (Liquid) form. After preforming the necessary hand seals, the user releases a thick concentration of venom from their body that up contact with an opponent (Player , Summon, Etc) begins to deal 50/70 DOT damage to them for the duration of the technique equal to technique power. In addition, if one should be affected by the venom and do not have a strength that exceeds the power of the poison they will be paralyzed for 1/2 posts (A and S rank respectively), although they will still take the DOT damage per post/ One is able to overcome the effects of the poison by using a medical technique with a power that exceeds Sleeping Venom. If in the event the poison clashes with a defense, the power/speed will scale accordingly but only for the clash. In addition, the user can choose at the start of the jutsu to either create a gaseous form of Sleeping Venom or Liquid based. If the Gas form is chosen then the gas will form  5/10m in width at its endpoint and 10/20 meters in length. Once it reaches its maximum size, the cone of fog then spreads out to become a circle with a radius of 10/20 meters, with its midpoint being the halfway point of the original cone's length (more simply, 5/10 meters directly in front of where the user of the technique exhaled the poison). The cloud of poison mist is dome-shaped, with a maximum height of 10/20m. The fog is opaque, obscuring normal vision.
If chosen as a liquid form the user can spit the venom up to a distance of 20 meters, and starts of as a  sphere of 0.50cm light and upon launch becomes a "ball" of half a mater radius (1m diameter). The use is immune to their own poison/toxin/venom and its effects
If the user has the
Apothecary
skill, they can draw the poison from their bodies to use in vials.
Character Specific:
--
Wordcount to learn:
2750/5000
Action Cost:
50/70, 25/35 ap per post
Mastery:
Y
Bonus Requirements:
Orochi Clan
Canon, Custom, Bloodline, or Village Exclusive:
Bloodline
Shiro Hyuga

Master

Stat Page

: The Coming Storm

---

---

---

Clan Specialty

: Taijutsu


Village

: Kirigakure


Ryo

: 11050

---
Tue Sep 19, 2023 10:47 pm
Permissions in this forum:
You
cannot
reply to topics in this forum