Shikami Shinkou

Mizukage

Stat Page

: Shikami

---

---

---

Clan Specialty

: Genjutsu


Village

: Kirigakure


Ryo

: 0

---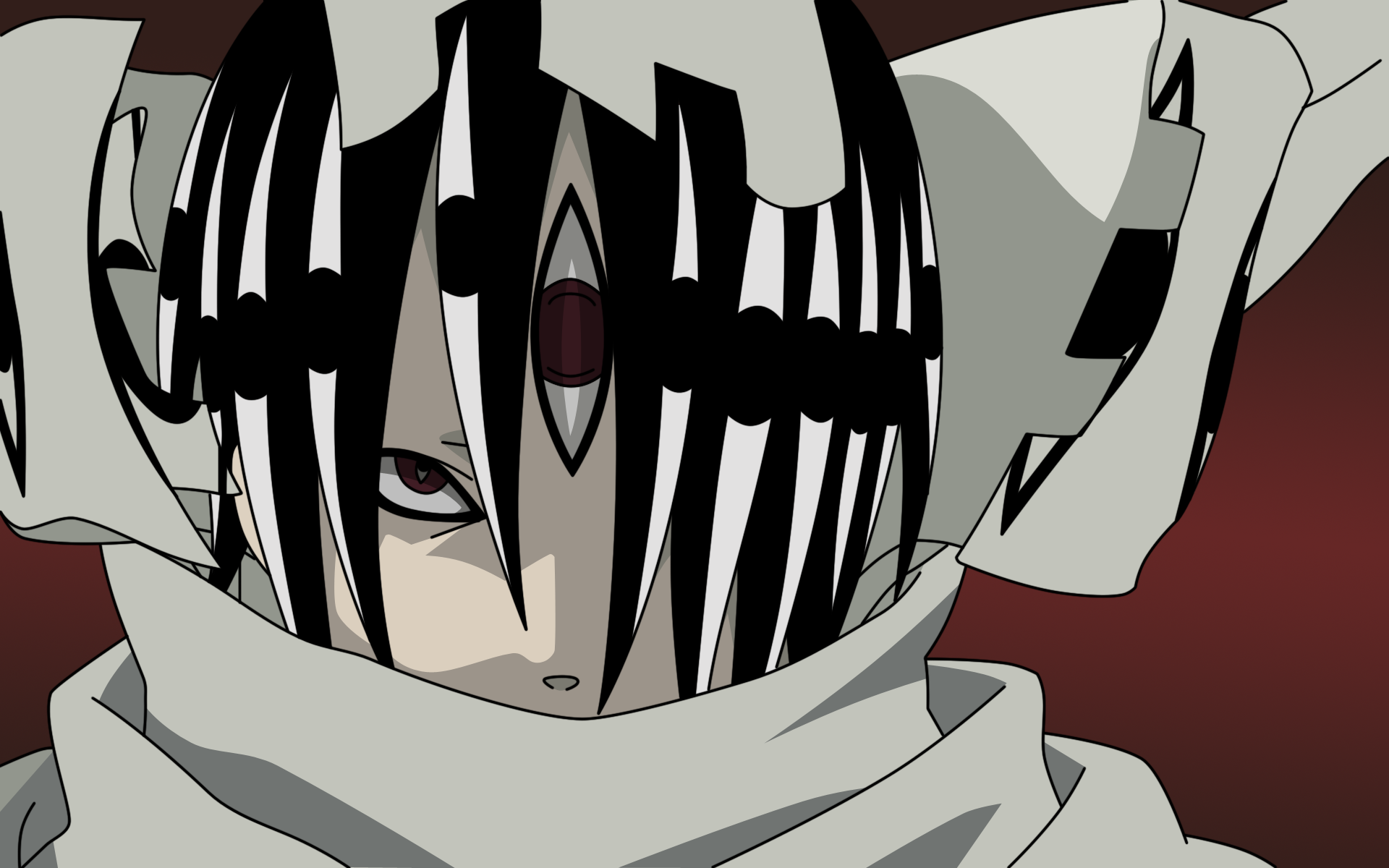 And then there was two more!
A blonde walked up wearing a white coat, underneath was a black dress with white arrows that crossed back and forth. Two strands of blonde hair came together under her chin and was braided together. A necklace around her neck with the Kiri symbol. This was what she had gotten during her span in Kirigakure and registered under a different name. However with the Chuunin exams upcoming, she would use it as her way into the village, oddly that was the same ruse she used as last time to enter into a village.
Her Partner was most silent, a white scarf around his neck which also covered his mouth at the time, the white and black hair made his spikes that hung off his head almost seem skunk like. the scarf was open on either side of his head. and he looked docile for the most part , aside from his eyes, those looked like daggers which sat in a fire longer then they should have.
Kishin was upset for having to wait, but understood the reason for it. Understanding it however did not account for him accepting it. But they were looking for a new home, so they needed to play all the cards precisesly to net this village as their next home. However his partner would not, instead she would be entering the village under the ruse of a Shinobi from another village entering the exams. that would be fun to watch her try to sell.
Kishin knew she was more then capable to handle herself, she was his guard at this time since he had no direction in life, which is part of what drives his current madness....Speaking of Madness..nono .. Kishin would close his eyes and take a breath as he kept his madness under control. At this point the blonde took lead.
"I am Asami Sato of Kirigakure" She would produce the papers at said time " I am here to participate in the Chuunin exams" Kishin at this point would produce his Kazangakure Headband "Name is Kishin Asura, also here for Chuunin exams" Little did he know of the events back home.
Sakuragi Yuki

Missing-Nin (D-rank)

Stat Page

: Link

---

---

---

Clan Specialty

: Ninjutsu


Village

: Missing Ninja


Ryo

: 11500

---
The chunin exams was fast approaching and almost everyone was busy with one thing or the other. This isn't an exception for hoshi guards. Some have been assigned extra task to put things in place. The hoshigakure medic department were bringing in more medic supplies for injured participants during or after the exams. The other departments too are busy  putting things in place. The nearer the D-Day, the busier everyone seems to get. The chunin exam participants too have also been busy with trainings, those with sensei have gotten closer to their sensei at this time, as there's a lot to learn from the higher rank shinobi. As for  Sakuragi, his teacher, who was also the Hogokage, Lord Ayato, had been away from the village for quite some time. It's hard for the genin to tell when exactly he would be back, but as for preparations for the exams,  his case was no different. The young genin had been training on his own, he clearly  knew what was at stake. Knowing fully well that Ayato and the other kages would be on seat to watch the chunin exams, he promised himself to do exceedingly well.


Recently, some guards have been getting extra task other than just staying at the gate. Based on how busy most of the guards are, sakuragi has been  assigned the task of assisting at the gate.
The hyuuga, dressed in his black shinobi cloak, black pants and black sandals, would try as much as possible to be on alert. At least, that's what guards do.


 The presence of the two figures approaching would catch his attention. " I've got this one, Kabiru" he would say to his partner at the gate. Kabiru has been the one attending to everyone at the gate for some hours now. The young genin felt it was time to help him out a bit. Obviously, that would be such a relief, as his partner would be able to get some rest.


"Good morning, travellers. What brings you to Hoshigakure?" the hyuuga would ask once the blonde and the spiky head have reached the gate. The two figures would reply and also provide means of Identifications. Sakuragi would go through Asami's paper, which all seems fine. However, Sakuragi didn't recognize this village headband, it doesn't seem like one he was familiar with. He would immediately signal to his tired  partner who was sitting on a chair, 5 meters away. "Do you recognize this village headband? I'm seeing it for the first time," he would ask once kabiru have moved closer to him. "Oh, that belongs to kazangakure. It's hidden far away from Hoshigakure" The older partner would reply as he returned to his seat.  "I see. I know of kirigakure, but I'm hearing of kazangakure for the first time. Well,  welcome to hoshigakure. I hope you both enjoy your stay here. You will each recieve a temporary identification badge , have it on you at all times in the village. It would be collected from you when you're leaving. Goodluck in your exams!" With that said , the hyuuga would bid them goodbye. 


TWC: 520
Shikami Shinkou

Mizukage

Stat Page

: Shikami

---

---

---

Clan Specialty

: Genjutsu


Village

: Kirigakure


Ryo

: 0

---
Mon Feb 22, 2021 10:49 am
The pair of Clones would take their identification and bow respectivly. "Thank you very much. Have a good day" The pair of them would then enter the village and then go their seperate ways. Each had their own task at this time. Kishin would head off to look for the Hogokage building, while Medusa went off in the other direction to actually try signing up for the chuunin exams.

425 twc

4 stats, 2 for each clone

Entrance into Hoshigakure claimed
Fu

Jounin

Stat Page

: Fu's Fat Stats

---

---

---

Village

: Hoshigakure


Ryo

: 128300

---
Sakuragi Yuki

Missing-Nin (D-rank)

Stat Page

: Link

---

---

---

Clan Specialty

: Ninjutsu


Village

: Missing Ninja


Ryo

: 11500

---
Fu

Jounin

Stat Page

: Fu's Fat Stats

---

---

---

Village

: Hoshigakure


Ryo

: 128300

---
Permissions in this forum:
You
cannot
reply to topics in this forum