Saturn

Genin

Stat Page

: Saturn's Shenans

---

Summoning Contract

: Dragonflies, Octopuses


---

Familiar

: (MIMAS)


---

---

---

Village

: Kumogakure


Ryo

: 0

---
Tue Jun 20, 2023 12:44 am
Name:
Secret Amethyst Art: Mindless Dance
Element:
N/A
Rank:
C/B/A/S
Specialty:
Puppetry
Particular Jutsu Type:
Dance
Backstory:
A creative stage puppeteer designed a technique that he called "The Art Of Unseen Strings". When he performed, he called up members from his audience to lead his puppets in a dance. Having anticipated the moves of the dancers, he was able to make his puppets dance with their human partners without missing a beat, all without the use of chakra threads after the show had ensued.
Appearance: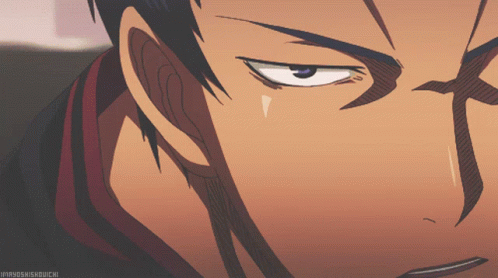 Handseals:
-
Duration:
Up to 3 posts
Cooldown:
Posts used +2
Range:
-
Power:
-
Speed:
-
Health:
-
Stat Boosts:
+20/30/50/70 Puppet Health, +20/30/50/70 Impact Force
What it does:
The user relays input to their puppet at a rapid pace, anticipating the movement of their opponents. As a result, the puppet appears to take on a mind of its own, appearing to act independently from its user. However, this is not the case as the puppet is simply acting in accordance with an algorithm relayed by the user in advance.
The user's puppet gains +20/30/50/70 Health and +20/30/50/70 Impact Force. The puppet also retains the ability to move and perform one of its mechanisms for a set duration of posts even if the user's body is completely immobilised for any reason or if the chakra threads connecting them to the puppet are severed. The puppet can move even if the user is completely idle. A current minimum of 50 speed stat is needed to perform this dance. The set duration of posts for autonomy starts counting when the user stops or is stopped from actively manipulating their puppet, and the number of posts is dependent on the user's speed stat at the time of activation of autonomy as follows:
| | |
| --- | --- |
| Speed | Posts of Autonomy |
| 50-100 | 1 |
| 100-149 | 2 |
| 150+ | 3 |
The puppet can add +20/30/50/70 points to the next mechanism or technique channeled through its body within 3 posts from the use of Secret Amethyst Art: Mindless Dance regardless of how many posts it can act autonomously. Using this amplifier effect immediately ends this technique and puts it on cooldown. Autonomy takes place for the fixed amount of posts after it is triggered, whether or not this dance is active.
At C/B rank, this dance can be used with up to 1/2 of the user's puppets at a time. At A rank and above, if the puppeteer is using a performance, the effects of this dance can be carried over to all of the involved puppets and puppet bodies but cannot be used on more than 2 puppets otherwise without a performance.
Character Specific:
N/A
Wordcount to learn:
1000/1,500/2,500/4000 WC
Action Cost:
20/30/50/70 (Activation) 10/15/20/35 (Upkeep)
Mastery:
-
Bonus Requirements:
Number of Fingers
Canon, Custom, Bloodline, or Village Exclusive:
Site Canon
Permissions in this forum:
You
cannot
reply to topics in this forum