Saturn

Genin

Stat Page

: Saturn's Shenans

---

Summoning Contract

: Dragonflies, Octopuses


---

Familiar

: (MIMAS)


---

---

---

Village

: Kumogakure


Ryo

: 0

---
Tue May 23, 2023 11:22 pm
Name:
Ultra Instinct
Element:
-
Rank:
A/S
Specialty:
Taijutsu
Particular Jutsu Type:
Enhancer
Backstory:
Appearance: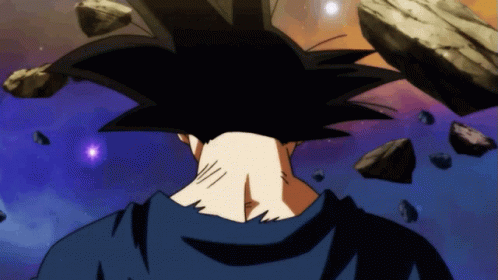 The user appears extremely focused, in a state of flow for the duration of this technique.
Handseals:
-
Duration:
3/4
Cooldown:
Posts used x2
Range:
Self
Power:
-
Speed:
-
Health:
50/Stat
Stat Boosts:
+50/70 to Strength or Speed, and one more stat
What it does:
Upon activation, the user heightens their body's instincts, enhancing either their strength or speed by 50/70 points as well as one more stat of their choice. These two stats once selected are permanent and cannot be changed later, even if used in a different topic. For example, if a vagabond uses Ultra Instinct to enhance Strength and Chakra, the next time they activate it, the choices will remain the same and are thus permanent upon first-time activation.
During their enhanced state, the user's body is highly attuned with their physical environment without the need for sight, smell, hearing, or even chakra sensory. They are able to move in their environment using only their muscle memory and instinct. While in this state the user cannot be affected by Genjutsu techniques that have a lower power than the health of Ultra Instinct.
This technique can scale off of speed if the user has a speed based fighting style, and the requirements for learning it are reversed.
Character Specific:
N/A
Wordcount to learn:
2500/5000
Action Cost:
40/50 per post
Mastery:
--
Bonus Requirements:
User must have at least 2 masteries of Taijutsu techniques
Canon, Custom, Bloodline, or Village Exclusive:
Vagabond Exclusive
Satoru Jugo

Missing-Nin (A-rank)

Survived 2021

You've completed the Christmas Event of 2021 and qualified for the last reward, by partisan you are awarded this fancy badge!

Stat Page

: Link

---

---

---

Clan Specialty

: Ninjutsu


Village

: Kumogakure


Ryo

: 0

---
Any chance you could change this to be an enhancer for both Tai and Weaponry, please?

Tai or Weap, amend the bonus reqs based on what they want to learn it from?

Feels like a really good one for either of those builds!
Permissions in this forum:
You
cannot
reply to topics in this forum