Saturn

Genin

Stat Page

: Saturn's Shenans

---

Summoning Contract

: Dragonflies, Octopuses


---

Familiar

: (MIMAS)


---

---

---

Village

: Kumogakure


Ryo

: 0

---
Name:
Hiden: Electric Eel Technique
Element:
Lightning
Rank:
A/S
Specialty:
 Weaponry / Space/Time / Sensory
Particular Jutsu Type:
 -
Backstory:
Saturn was in a mountain lake when he got stung by a fanged electric eel while he was distracted by what appeared to be the fin of a shark emerging from the water in the distance. This inspired him to make Hiden: Electric Eel Technique. He found a way to use his weaponry as a conductor for his hiden Sensory techniques using Raiton as the medium between them and water as the medium of its further conduction. Space/Time methods enabled him to guide the direction of his conduction through a body of water. 
Appearance: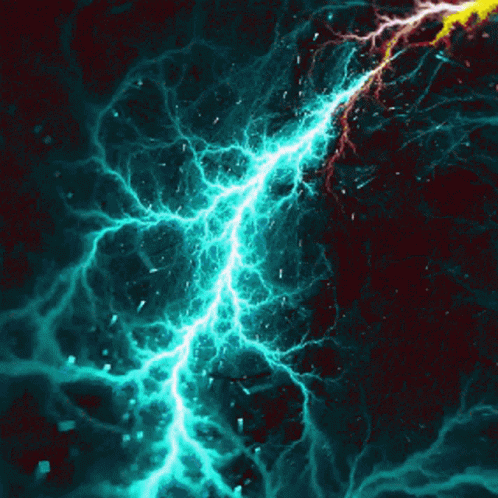 Handseals:
Boar > Bird> Serpent > Hare > Yamanaka Handseal (A)
Dragon > Boar > Bird> Serpent > Hare > Yamanaka Handseal (S)
Duration:
 3/4
Cooldown:
Posts used +2
Range:
Explained below
Power:
50/Chakra
Speed:
50/Chakra
Health:
-
Stat Boosts:
-
What it does:
The user imbues their weapon with their chakra and picks a point that falls within 25/35 meters of the user and within a body of water but not within 5 meters of another character. If the user is within 10 meters of another character, the user can choose this point to be within 3 meters of the target. This water may be environmental or belonging to the user's own techniques, or water from an active technique used by another character. In the latter case, the unfamiliar technique that spawned said water must have a power less than the power of Hiden: Electric Eel Technique and these are ended upon clashing with this technique.
This opens up two invisible portals, the first at the tip of their weapon and the second at the selected point to slip 'just the tip' inside, causing the tip of their weapon to slip through the fabric of space and time and emerge from their selected spot while they typically maintain a grip on the base of their weapon or otherwise maintain bodily contact. The portals can be detected by sensory techniques of a power equal to or greater than the power of this technique.
A cylindrical area of effect expands out from the tip of the user's weapon at the second portal, with  a maximum radius of 25/35 meters and a maximum height of 40/50 meters limited by the dimensions of the body of water in which it spawns. The user can then move this area of effect along at jutsu speed through bodies of water by moving the portals.
Once per use, the user can cause this area of effect to explode into its full range, stretching out the dimensions of the water medium to splash it within the full 25/35 meter radius and 40/50 meter height beyond its original limitations. The user can alternatively 'suck in' the water through the first portal and cause a spherical splashing of infected water that originates at the first portal at jutsu speed to a maximum radius of 20/25 meters. Either of these actions ends Hiden: Electric Eel Technique when the splash reaches its maximum range, and puts it on cooldown. The infected body of water can phase through the user's own techniques, and techniques with a lower health than jutsu power.
Characters that come into contact with this area of effect are dealt DoT damage equal to 50/70 per post and subjected to a stat check every post. Those with a chakra stat lower than Hiden: Electric Eel Technique are inflicted with Mindblight/Severe Mindblight (A/S).
The infected water can conduct through armor and weapons that have a lower health than the power of this technique, and such equipment will not interfere with its effects.
The user must maintain direct or indirect contact with the weapon used to cast this technique, and ceasing to do so will end this technique and put it on cooldown. The user may not use other techniques with this weapon while using Hiden: Electric Eel Technique.
The user is immune to the effects of Hiden: Electric Eel Technique.
Mindblight:


A character inflicted with Mindblight/Severe Mindblight (A/S) accrues 1/2 Damage Counter(s) per 1 AP that they lose for 3/4 posts once inflicted. This condition can be treated with an Iryojutsu technique of an equal rank to the technique used to inflict Mindblight. Removal of this status with any other method such as a non-Iryojutsu technique, or the passage of the aforementioned number of posts without treatment causes the character to lose HP equal to the number of Damage Counters they have accrued up to that point after paying AP for their method if applicable. The Damage Counters are dormant and do not come into effect until after Mindblight has ended at the end of its duration. Alternatively, the user can choose to end a target's Mindblight at any time when their own body or chakra makes contact with the target.

The user can also communicate with the inflicted targets telepathically should they so choose, as well as hear their thoughts unless suppressed with a higher power.

Furthermore, it should not be mistaken that the user has to keep paying upkeep beyond the duration of the technique used to inflict Mindblight to assure its effects. Once a target is inflicted, they remain inflicted for the next 3/4 posts without intervention.
Character Specific:
Saturn
Wordcount to learn:
2,500/4000
Action Cost:
50/100 (Activation) 20/50 (Upkeep)
Mastery:
Y
Bonus Requirements:
Mind Body Switch Technique, Sparks, 3 Water Release Techniques, Chakra Infusion, Space Time Art: Portals
Canon, Custom, Bloodline, or Village Exclusive:
Custom
Shiro Hyuga

Jounin

Stat Page

: The Coming Storm

---

---

---

Clan Specialty

: Taijutsu


Village

: Kirigakure


Ryo

: 53050

---
Sun May 07, 2023 10:05 pm
Biggest problem I have with this jutsu is that it's not a Ninjutsu/Space-Time jutsu. The other problem is the deal with mindblight. How much damage do these Damage counters do? And also if you lose 150 you lose almost instantly? Seeing as how it just says "lost" AP. Meaning that if someone were to cast a technique with this active they'd damage themselves?

Also the paralysis effects should be strength based.


Toran Uchiha

Genin

Stat Page

: The Wily Amusing Uchiha

---

---

---

Clan Specialty

: Genjutsu


Village

: Hoshigakure


Ryo

: 35000

---
Wed May 17, 2023 10:49 pm
Permissions in this forum:
You
cannot
reply to topics in this forum