Jupiter

Genin

Stat Page

: Jupiter's Stats

---

---

---

Village

: Sunagakure


Ryo

: 96500

---
Name:
ERF: Titanic Punch
Element:
-
Rank:
D/C/B
Specialty:
Taijutsu/Medical
Particular Jutsu Type:Backstory:
This technique was developed by a pacifist who wished to minimize the harm he inflicted upon his opponents by his own efforts.
Appearance: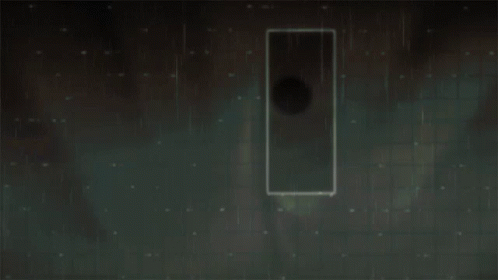 Handseals:
-
Duration:
1 Post
Cooldown:
3 Posts
Range:
5/10/15 meters
Power:
10/20/30
Speed:
10/20/30
Health:
-
Stat Boosts:
-
What it does:
The user concentrates chakra in their fist and punches towards an incoming attack, creating a cylindrical shockwave with a length of 5/10/15 meters and a radius of 1/5/10 meters. Any technique that comes in contact with the shockwave that fails to have a power equal to or greater than the power of this technique gains one additional post to its duration and gets ricocheted back to its point of origin at its original power and speed, carrying with it all of its original effects.
AoE techniques can also be affected by ERF: Titanic Punch. A circular section of the AoE becomes nullified, to make a safe space of radius 10/20/30 meters around the contact point.
If a clash with another technique results in a ricochet, the caster of the affected technique pays an additional post of upkeep.
With the chakra control granted from the medical chakra circulating in the user's fist, this technique can clash with both chakra and physical based attacks. This technique cannot clash with Genjutsu, or Sensory techniques.
As an ERF technique, both the power and speed of ERF: Titanic Punch scale entirely off of the user's strength.
Character Specific:
No
Wordcount to learn:
500/1000/1500
Action Cost:
10/20/30 AP
Mastery:
Y
Bonus Requirements:
ERF
, Med spec
Canon, Custom, Bloodline, or Village Exclusive:
Canon
Crom Tokage

Chunin

Stat Page

: Stats

---

---

---

Clan Specialty

: Ninjutsu


Village

: Hoshigakure


Ryo

: 18805

---
Some things that need to be changed.

Just change "have a power/speed (whichever is less)" to "power equal to or greater then the power of this tech".


I'm fine with AoEs being effected by this tech but only if it can only cancel out the portion of the AoE this tech interacts with and not the full thing upon failing to have power Equal to or greater then the power of this tech.


This is not a purely defensive tech so it can not win Equal clashes and cause both to go on cooldown in cases of such a thing happening. 


So this needs the standard clashing mechanics of Equal to or greater and what happens if it meets a tech it has less power then. 


If you have any questions feel free to DM me or put them here.
Crom Tokage

Chunin

Stat Page

: Stats

---

---

---

Clan Specialty

: Ninjutsu


Village

: Hoshigakure


Ryo

: 18805

---
Permissions in this forum:
You
cannot
reply to topics in this forum