Naki Choko

Genin

Survived 2021

You've completed the Christmas Event of 2021 and qualified for the last reward, by partisan you are awarded this fancy badge!

Ryo

: 14800

---
Sun Aug 14, 2022 11:02 pm
Da mission :
It was a crazy day for Naki all he wanted to do was just relax on a beach and instead what he got was himself being tossed into a genjutsu if it wasn't for the fact that he had the ketsuryugan he probably would have been stuck inside of the genjutsu for who knows how long. Naki would go to his room after that whole ordeal as he was unaware of what else was coming his way. Naki would eventually wake up and moved to the bathroom to take a nice shower and was going to get ready to eat some breakfast.  "Alright, yesterday was a bad start to the vacation but hell today is going to be a hell of a lot better." He said as he grabbed two pans as well as the pancake mix before. He would mix the ingredients together then placing them in the separate pans. "First though, Bacon pancakes, makin' bacon pancakes,
Take some bacon and I'll put it with a pancake, bacon pancakes, that's what it's gonna make, bacon pancaaake!" He started to sing to himself as he was making himself some bacon and pancakes as he bounced to the beat he was making in his head  "Gotta make'em extra crispy! Make'em extra fluffy! Make'em so yummy! To put in my tummy! Bacon pancaaakes duh duh duh duuun Bacon pancakes, makin' bacon pancakes
Take some bacon and I'll put it with a pancake
Bacon pancakes, that's what it's gonna make
Bacon pancaaake!" He continues to sing before going to his plate and putting the bacon and pancakes on it. Naki would slip away from the stove and placed his dishes in some soapy water before sitting down at the table. He would begin to eat as he looked around the room and just smiled this was a well deserved vacation and he wasn't gonna let anything stop it for him though it's nice knowing that one of his friends was around too maybe they can hang out together one day while out there.
After his breakfast he would get dressed in a Yukata, that allowed his chest to be open and the breeze to flow through, and started to walk outside of the cabin heading towards the beach again. He would look at the many people who were laughing and giggling about while playing on the beach. The young genin would just smile as he approached the beach line as he stared at the ocean. It was lovely and it made him remember that genjutsu he was in the day before. The sight of the sun setting with the radiant colors of light that was being reflected made him smile. He would look around before spotting a store of sorts off the beach a bit. Naki would make his way towards it in hopes of finding himself some painting stuff as he didn't think to bring himself any. Naki would spend the proper ryo for it as he looked at the few blank canvases he bought before going to a spot where he could see the ocean and not get sand in his paint. He would create a clone that quickly went back to the cabin grabbing his umbrella as well as his sunblock. The clone would set up the umbrella giving Naki shade as the sunblock was there for a just in case scenario. When he was set Naki took off with the painting he started with the ocean giving it a very nice realistic vibe to it. Soon he would do the same thing for the sky as well as the seagulls that flew above and the sun that was reaching out to him. Naki would only smile as he created his artwork, eventually he would finish it about midday and pulled back looking at it. He seemed happy with what he made but something was off, it was if he was missing something but he couldn't figure out what it was exactly and it was bothering him more than it should. He would shake his head of it and put the paint and canvas away so it can dry undisturbed. He would start to put his hair up in a way that kept it tightly in place then he'd remove his Yukata revealing the swimming trunks he had underneath before making his way to the water. He would gently ease himself inside of the cold water letting his body become accustomed to it. Once it did he would just swim around a bit running into a few people playing with a beach ball in the water as it hit him on the head a bit before bouncing off him. They would start to apologizing to him about that as the one guy in the group overshot the ball. Naki would assure them that he was ok but they would invite him to join them they need an extra for a game of chicken. He would smile and agreed before he was suddenly hoisted in the air by one of the girls, with Naki barely weighting anything it was a simple matter. He would groan at how easy it was for him to be lifted up but that changed when another guy get lifted up too. They would start trying to take the other down they decided to go for a best two out of three. Naki was swift taking the first victory but he got to cocky and ended up losing the second round though he would laugh before trying again the third time was coming down to a tie before they let each other down. They would laugh before swimming out of the water and stretching themselves out as they started to ask Naki questions. They was wondering where he came from and what he was doing other there though the answer was quite obvious but he answered irregardless as they were smiling and chuckled when they were told he was there to relax. They figured that was a dumb question as they went back to there stuff as it turned out they left there stuff next to Naki's. One of them noticed the painting as they were getting dried off as he gently lifted if up and showed them sheepishly as he still felt like it was incomplete. They asked him how long he's been doing art he had to think about it before realizing that he's been doing it since he was big enough to walk though back then he was just rubbing his dirty hands on paper when he could. The encouragement of his family made him to continue doing it. They would smile as he expected them to ask for pictures done but they didn't which seemed cool to him. Naki would proceed to take the painting back to his cabin as he was wanting to leave it there for now. He would head to the bathroom to wash himself off but stopped before getting into the shower when he heard the screams of people from the beach as he quickly threw on some shorts and ran out of the cabin to see people panicking running from the water. Naki would get pushed a bit before he jumped on top of the cabin where he overlooked the beach a bit as he sat there and saw this red blotch and a fin that was in it before disappearing into the water.  "Holy shit, well there goes that day." He said to himself as he sat down as he had to think about how he had to deal with this especially by himself currently. He would look around for Kota thinking he's out there trying to get people inside and away from the water as Naki had to come up with an idea as he looked back at the water. 
WC 1304
Kaito Inuzuka

Genin

Ryo

: 44440

---
Mon Aug 15, 2022 12:03 am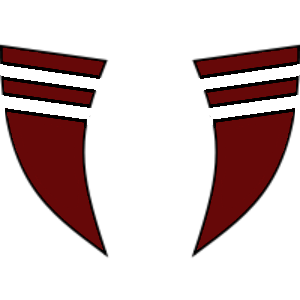 The morning sun rose high above Mikadzuki Beach.

This would be Kaito's second day there, the first having been a rather eventful one. He didn't expect to have to stay a second day, after all the first time something like this had happened it only took a few hours before he was transported back to Sunagakure.

But this was different.

After his being transported to the beach, assisting with lifeguard duty, and his dinner meeting the day before, he had found that the sun had already begun to set upon the horizon. Being very tired himself, he would take the opportunity to rent out a cabin about two hundred yards from the beach itself and get some rest.

Now with the outbreak of dawn, he found himself waking up in an unfamiliar bed and without his beloved companion Raidomaru. It felt strange, and he couldn't help but be a bit worried about his ninken familiar, but he was sure that the pup could handle himself.

'I'll be back home soon, boy...' He thought to himself as he rose from the bed and walked towards the bathroom to freshen himself up. 'Just hold on a bit longer...'

Upon the counter in the bathroom was an unopened box of disposable toothbrushes and a bottle of travel-sized toothpaste. He would make a point of brushing them thoroughly for about two minutes or so before flossing and allowing himself some time in the shower. He would allow the hot water to caress his body as he lost himself in thought for a few minutes about his meeting the day before. He hadn't seen the individual he had talked with in quite some time, but he was happy that the two of them had met again. It really opened his eyes to some things, and it also gave him a sense of closure that he desperately needed.

After ten minutes, the young and refreshed Uchiha would turn off the water faucets and stop the flow of water above him. He would dry himself off thoroughly before walking back into the bedroom, putting back on the pair of red swimming shorts and a white tank top that he had bought the day before, and walking out into the kitchen. There he would prepare himself some white rice. Once it was done he would remove it from the heat of the hot tray, put it into one of the provided ceramic bowls, and crack an egg on top of the rice before finishing it all up with some soy sauce. He then proceeded to grab a set of chopsticks before sitting the bowl down upon the dining room table and sitting himself down in the chair at the head of the table.

"Thank you for the meal." He said to nobody in particular with his head bowed, eyes closed, and his open palms placed in front of him in a praying-like fashion.

Quite suddenly, just as he grabbed some of his breakfast with the chopsticks and held it to his open mouth, the alarming sounds of people screaming could be heard from outside. Concerned, He would allow the food in his chopsticks to fall back into the bowl before he sat the sticks down neatly upon the table, making sure not to let them cross over each other as per proper chopstick etiquette, and he rushed out the door. There were masses of people seemingly running for dear life away from the water.

What in the world was going on?

Kaito tried his best to stop some of the people running past him to ask what was happening, but nobody would stop for him at all. Finally having enough of it, he grabbed one of the people, a middle-aged-looking man, by the arm and held him in place.

"What in the hell is going on?" Kaito demanded, a hint of franticness and anger filling his tone. The man looked back at him, a few tears in his eyes.

"Sh... Shark!" He choked. "I think it got someone!"

Kaito's eyes widened at what the man had told him. He let the man go, but as desperately as he wanted to run out to the beach, he knew that he would not be able to force himself through the sea of people rushing madly towards him. He also wanted to avoid using his Mangekyō Sharingan as much as possible. If what Kiyoharu had told him a few days beforehand was to be believed, then he would become blind sooner rather than later from overusing it. Looking around him, he remembered that he was in the lodging area of the beach. Bracing himself, he would launch himself high up into the air and land upon the roof of the cabin nearest him. As he did so, he would activate his three-tomoe Sharingan for a better perception of the world around him. Focusing on the ocean, he could, sure enough, see a red pool of water and the dorsal fin of a shark slinking back below the depths of the water.

"Damn! I'm too late..."

As he spoke, Kaito also heard another voice from up on the top of the cabin.

It sounded all too familiar...

Deactivating his Sharingan and looking over to his left he saw him; Naki Choko; another one of Sunagakure's Genin. The two of them had participated in the village's Chūnin Selection Exams together, but they had not seen each other since then.

"So you're here too, eh Naki?" Kaito asked the boy as he walked over to him. He would wait for Naki to reply, and Kaito became a bit more relaxed knowing that another one of his best friends was here with him, but he knew that he still had to make his way to the beach to see if there was anything that he could do to help. " There's a shark out there in the water, and it's got somebody. I'm assuming that they didn't make it considering all of the blood, but we've still got to try and do something..." The young Uchiha held out his arm to the sitting Naki with a look of determination upon his face. "You with me or what?"

Whether Naki would take Kaito's hand or not, after a moment of holding out his hand, Kaito would nod and jump down to the ground below before running at his full speed through the brush and over towards the beach.





AP Utilized:




---


Remaining AP: 1,725/1,735


Items Utilized:


[Word Count (Post) - 1,072]
[Word Count (Total) - 1,072]


Naki Choko

Genin

Survived 2021

You've completed the Christmas Event of 2021 and qualified for the last reward, by partisan you are awarded this fancy badge!

Ryo

: 14800

---
As he sat there staring at the water he'd slightly turn his head when someone joined him on the roof of the cabin. At first he didn't pay them any mind until he heard the familiar voice of an Uchiha prompting him to turn his head to face Kaito. "Well, I'll be damned. I didn't think I'd see you here too." Indicating that he's not the first suna ninja he's seen here. Naki would stand up as Kaito placed his arm around shoulder just for Kaito to reposition himself to put his hand out in front of him. He would smile and took it shaking it though his smile would transition to a frown when Kaito leapt from the cabin and began to run towards the beach. This was giving Naki chuunin exams flashbacks and this time he wasn't gonna let this guy get himself killed. Naki would prove to be much faster than Kaito as he raced by him just to slide to a stop in front of him and put his hand out stopping him in his tracks. "Hold it jabroni!" He said in a very serious voice. "If you think I'm going to let you run out there and try to fight s shark you are surely mistaken." He said as he turned around to face the water as the shark was gone before they even got down there.   "Besides it's already gone probably wanted a quick lunch before leaving." He said as he clenched his fist obviously upset that something like this happened but he didn't have enough information this could be a one time thing and they'll never see it again, however Naki had a feeling that wasn't the case before turning back to Kaito with that still serious look across his face, the one that appears only when he is aiming to put an end to something or someone. It's the same face he made when him and Blades liberated a village and the same one he made when he took hinoishi head when they were doing their battle. "Listen you took out 7 people during the chuunin exams I recognize your strength however you did it recklessly and stupidly. You put yourself, the citizens, and your team in danger because if you would have died who knows what they would have done. They might have hunted us down or they had traps that we didn't know about. I get that it pissed you off it did to me too but you had a team still." He continued before motioning him to follow as he started to head back up towards the buildings that aligned the beach. Despite Naki being 14 it seems like he had matured a long time ago or at least he was forced to. He figured Kaito would at least follow him at least trying to figure out why he's going to the buildings. 
"I only say this because I care about you and I want you to do better and survive fights." He told him as they walked into this boat rental place that was currently trying to close its doors. "Sorry, we're closed today. God damn shark is killing my business." He said as Naki eyes locked on him as there seems to be more to this than they thought. "So, this isn't a first time thing?" He suddenly asked causing the man to jump and grab his chest. "Jesus kid! You trying to give me a heart attack!? What's wrong with you!?" He said as Naki promptly apologized to him as he didn't mean to scare him like that. "It's fine, at the rate things are going I'm going to end up homeless because of that monster of a shark we call Bruce is out there eating everything it can! If nothing is done about it well I might as well go out there and get eaten by the bastard myself." Naki would look at Kaito, if he followed him inside, before looking back at the man. "How long has this been going on?" He asked as the man stopped what he was doing and leaned against his counter. "Long enough that there's a bounty on Bruce. It's been terrorizing this beach for to long and I'm sick of it all I want to do is make a living and retire but I can't because of him." He said as Naki nods before going to Kaito and talking to him quietly. "Alright, I'm sure you heard most of that and I have a plan. I brought my blade with me all I need is one shot at it and all I need you to do is bring it out of the water. You do that and I'll take it down and boom we're good to go." He said as he put his fist out for a fist bump for Kaito to agree with him or not. If he did Naki would smile before jumping back to that serious look before returning to the store owner. He would tell him that they would take care of the shark but they may require a boat to bring back the body though they didn't guarantee that the boat would come back in the same condition it's in or even come back at all. Listen kid if you two can get rid of that monster out there I don't care if you bring back the boat just kill it so we can be rid of it I'll give you a boat. What's one bost compared to me being able to run my business." Naki would nod as he took them around back to where he had his boats and gave them a decent size one and helped bring it to the water. Naki would once again look at Kaito to see if he's coming or not but knowing him he would run there if he was told to. 
Naki would proceed to lay the boat down as the store owner ran to another shop coming back with two buckets that made Naki gag from the smell. It was buckets of chum set to bring the shark out as the clerk told him where he could find the shark as it always goes in the same direction after it leaves. Naki would nod as he and Kaito both began to head out into the waters. After about half an hour of moving they were a good distance from the shore as Naki nods towards Kaito grabbing a bucket of chum and poured it overboard. When Kaito did his they would wait for the shark though something crossed Naki mind. "Oh shit! I forgot my sword!" He said and as if on que a rather large fin would pop up next to them before disappearing into the water. It was clearly bigger than they probably thought as Naki looked around before it suddenly rammed the boat causing it to rock. "Shit! Alright change of plans I'll get it in the air you deliver the kill. What yourself we don't know if it's just the one or not." He said before he leapt from the boat flipping in the air as he focused his chakra around his feet causing him to slide on the water a bit before throwing his hands up together forming Dog-> Hare-> Ox while yelling at the shark kicking water around gaining it's attention making it charge him giving Kaito time to get something ready. He hope he had something that can be used as a range attack as he moved back while keeping the shark on him. Once he finished the hand signs he would begin to create a sword made from the water around them. He'd follow this up by focusing on his blade and the chakra within it as he closed then opened his eyes before stabbing the water sword into the water as the water bubbled before a sudden explosion of water happened creating a crater within the ocean and launching the shark up in the air at least 10 meters giving Kaito a perfect shot. "Kaito now!" He screamed out as the 35ft shark flailed about in the air once he killed it naki would smile getting away from the crater as it quickly filled back in and grabbed its tail and took it back to the ship where he threw up his hand for a high five. Afterwards they would return to the shore where a lot of people have gathered around due to the explosion. When the two lads came up with the shark people started to scream and hollar out of joy that the monster was killed. The shark would be taken from them as the man who had put the bounty out came out and gave them their rewards. Naki would smile as he was happy to hear that he was getting so much love from this. "Well I don't know about you Kaito but I think I'm done for the day. I'm gonna turn in and get some food. Maybe we can hang out later." He would stick his fist out to him for a fist bump. "Also keep in mind what I said friend." With that and a fist bump Naki would make his way out of the area and back to his cabin to relax once again.
AP used 50
20 AP water cutter sword 
30 AP Eighth form waterfall basin
WC 1563 
TWC 2867 
Exit claims :
Kaito Inuzuka

Genin

Ryo

: 44440

---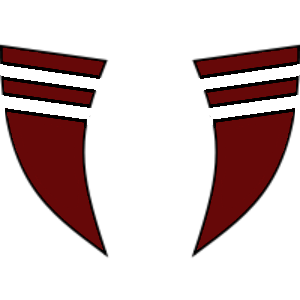 Kaito did not make it far at all after he had jumped down from the roof of the cabin and into the brush below. His good old friend Naki was just much too fast for him.

Before Kaito knew it, the older boy's arm flung out before him. The Uchiha stopped, of course, not wanting to break Naki's arm by accident.

"What are you doing, Naki!?" Kaito asked in a slightly frantic tone. "What about tha-" Naki's voice would overpower his own, and it was filled with a tone of seriousness that Kaito had only seen once before. The older boy would look towards the beach, and as he did, Kaito would ball his fists at his side.

He wasn't upset with Naki. Not in the slightest. He was just a bit upset that he couldn't do anything about the situation this time, and he knew that Naki was right. The shark was most likely gone now that it had fed.

'Damnit...'

Naki would turn back around to face Kaito, a look of total seriousness upon his face. He brought up Kaito's actions during the last stage of the exams. Kaito would be the first to admit that he had acted in a rather idiotic way when he was confronted with the seven individuals who had taken the innocent villagers of that area in as slaves. He didn't mean to act in the manner he had, the darker side of his personality having taken over control of his body at the time, but it was still no excuse. He quite possibly could have put the rest of his team and the villagers of the ruined Amegakure at risk, and no amount of points for a silly exam was worth any of that.

Kaito gritted his teeth together sharply as a tear or two dripped down from his eyes, coming to the full realization of his past actions. Naki must have noticed this as well, as the older boy eased up on him a bit and told him that he was only upset because he cared. Kaito looked up, a bit taken aback, and after a moment he smiled. It was still a bit hard for him to realize that there were, in fact, people who cared about him after his parents had passed away, but they were there for sure.

"Thanks, Bro." The Uchiha replied, wiping the tears from his eyes with his arm. He looked back towards the ocean, noticing that the pool of blood was still there but there was also now a crowd of lifeguards and other people standing along the shoreline. It would be too much hassle to go down there directly, and they would probably be in the way anyways, but Kaito had no idea how to proceed. In regards to this, he would look back up at Naki, who stood only a head or two taller than him. "So, how do you want to proceed, Bro? Since I took charge in the exams, it's only fair that you take charge this time, Captain."

With that being said, Naki would take his leave, and Kaito would follow suit.

He followed him to one of the few boat rental stores about a quarter of a mile west. It was a bit shabby looking, to say the least, but it really kept to the general atmosphere of the rest of the beach. Kaito might have actually considered renting a boat from here himself if the shop owner wasn't closing the place up and if there wasn't currently a shark roaming about freely in the open ocean.

The shop owner, however, didn't seem all that pleased with their approaching him. Naki spoke up, and as much as Kaito wanted to interject, he kept a level head and listened as Naki took charge. The mid-life man informed them that this attack was in fact not the first of its kind. They had even given this notorious shark a name; "Bruce".

And Bruce apparently had a big bounty on his head thanks to all of the trouble he had caused the town as of late.

Naki would turn to Kaito and speak softly. He had a plan; to borrow one of the boats and to pursue the shark out to sea. Their goal was to kill it, which Kaito was all game for. He had never seen such a creature in person before, only in books and photographs, so it would truly be a life experience.

"I'm all for it if you are, Naki." Kaito said with a determined smile upon his face. "Anything to save this town and its people."

The two boys would proceed to collect one of the small speed boats from the shop, with the shop owner's permission of course, and in turn, the owner brought them two buckets filled with blood, assorted fish guts, and other extremities. Kaito about puked from the smell, but he would pull through. The owner had called it "chum", and it would surely bring Bruce back out for another mid-day snack. With this in mind, he would help Naki carry everything down to the shore, set it all up accordingly, and head out to sea.



[30 MINUTES LATER...]

The ocean was abnormally calm.

Kaito expected a bit more from nature, considering what they had just witnessed not even an hour beforehand, but he wasn't going to complain.

As of yet, there was still no sign of the infamous Bruce either. Kaito began to wonder whether the beast was still actually in the area or not. Sharks could swim really fast, after all, so he could probably be almost 15 or 20 miles away from the shore by now if he swam away at full speed. As for the two of them, however, they had only boated out about 5 miles. There was little hope that the shark would still be around, but Kaito would not lose hope.

When Naki would ask Kaito to throw some of the cum out into the water, he would happily oblige the request. He stood upright, hoisted up one of the buckets, and threw the contents of it out as far as he could. The scent filled the air, making the young Uchiha gag uncontrollably for a few minutes, but the deed was done.

"Are yo.... Gah! That shit reeks!" Kaito covered his nose desperately before even daring to try to speak again. "Are you sure this stuff will work, Naki?" Quite suddenly the dorsal fin of their guest would rise above the water for a moment before sinking back down below the surface again. The thing was massive, easily standing as tall as Kaito when the boy stood up straight, and he was starting to become a bit worried. "I think we're gonna need a bigger boat..." The shark then decided to ram into the underbelly of the boat, sharking it so violently that the second bucket of chum flew out into the water. Kaito too almost fell out, but he managed to keep a steady footing and held his ground.

"Crap! What should we do, Bro?"

Naki replied in earnest, stating that he would lure the shark out since he had forgotten his sword back on the beach before jumping into the water and walking upon the surface. Kaito watched on with worry, praying that Naki wouldn't get himself killed or mauled, but he kept a vigilant eye out for the creature of the deep. Picking his brain, he quickly came up with his own plan of action as well. As soon as the shark began to charge forward at Naki, Kaito would form the "Ram" hand seal and use his "Body Flicker Jutsu" to appear directly behind Naki. He too kept himself afloat with the "Tree Climbing/Surface Walking Technique", and he held his hands at the ready for whatever it. Naki proceeded to use a few more techniques, the second of which would launch the shark high up into the sky from the water below.

He would then scream for Kaito, telling him that it was now his turn to act.

"Already on it, Bro!" He replied as he hurriedly formed the "Horse" -> "Dog" -> "Bird" -> "Ox" -> and "Snake" seals with the both of his hands. As quickly as they finished, Kaito opened his mouth as wide as he could, and a dragon made of earth-based Chakra would escape from it at lightning speed toward the shark. This would be the boy's "Earth-Style: Earth And Stone Dragon", and it would easily be enough to take care of the water beast above them.

Sure enough, with the shark's mouth wide open and Kaito's near-perfect accuracy, the dragon that he created would expand outwards to roughly two meters and push its way directly into the shark's mouth. With ease it ripped through the thing's body, escaping out the back end of it with the shark still attached. It continued to fly out into the sky at a 67-degree angle for another fifteen meters or so before coming to a stop, dispersing, and dropping the now deceased shark back into the water. He would walk up to Naki and place a hand upon his friend's shoulder; a cheesy smile on his face.

"How was that, huh?" He asked smugly before running out to where the shark had landed. He would form some hand signs to create an excessively large "Water-Style: Water Prison", which collected the shark in its entirety inside of itself. Knowing that other sharks and predators would soon be attracted to all of the blood, Kaito hurried back over to the boat alongside Naki and they made their way back to the shore. All the while Kaito kept hold of his water prison, and as soon as they arrived back, Kaito would allow the water to disperse and spill the lifeless shark out onto the beach for all to see. The people cheered gratefully, and the two Sunagakure Genin were rewarded handsomely for the service they had done the town.

Kaito would accept his half of the reward without question, and as Naki stated that he was going to head back to his cabin to get some rest, he nodded in agreement.

"I'm about to do the same, Bro. And I'll make sure to think about what we talked about earlier."

With the offer of Naki's fist bump, Kaito would accept it before turning on his heel and walking back to his own cabin.

He took his time doing so, lamenting on all of what Naki had said when they first met up. The Uchiha really had messed up during the last test of the exam. He acted out of hatred and spite and allowed his dark impulses to overcome him. Sure, he had been able to dispose of all of the missing-nin that had taken over the ruins of Amegakure, but at what potential cost? His own life? The life of his comrades? The safety of Sunagakure as a whole? It really could have been a much bigger mess than what it had been, and while Kaito was glad that it didn't come to those circumstances, he realized that he still had a lot to learn when it came to being a shinobi.

He soon walked back through the front door of his cabin and back into his sanctuary away from home. Looking around, he cursed underneath his breath as he stomped his way into the dining room. Upon the table stood the rice and eggs that he had prepared himself earlier in the day; all hard and gross looking. He picked up the bowl, scraped out the contents into the trashbin next to the counter, sat the bowl in the sink to be cleaned up a bit later, and immediately go to work on preparing himself another bowl of his favorite breakfast...

[TOPIC EXIT]





AP Utilized:

- 5 AP - Tree Climbing/Surface Walking Technique

- 45 AP - Earth And Stone Dragon

- 30 AP - Water Prison Jutsu




---


Remaining AP: 1,645/1,735


Items Utilized:


[Word Count (Post) - 1,971]
[Word Count (Total) - 3,043]





Exit Claims:

- Claiming all mission rewards (8,000 Ryō / 40 AP / 1 "Shark Fin" (B-Rank Augmentation Material) / 1 "Pirate Cutlass")

- Claiming 25 "Beachside Ticket Booth" Tickets

- Claiming 60 Bonus AP from my "Max Stats Bonus AP" effect. (My new Bonus AP total after including this and the 80 from the mission = 875.)

- Reallocating 15 stats from my SPEED and putting those 15 stats into my VIGOR (This being possible due to only having 85 VIGOR stats naturally before my 2 transplants - New stat totals = 150 VIGOR / 100 CHAKRA / 45 SPEED / 5 STRENGTH).

- Discarding any and all remaining WC.





Morio Ametsuchi

Nova

Survived 2021

You've completed the Christmas Event of 2021 and qualified for the last reward, by partisan you are awarded this fancy badge!

Ryo

: 23800

---
Permissions in this forum:
You
cannot
reply to topics in this forum