Cole Yuki

Citizen


Stat Page

: Cole

---

---

---

Clan Specialty

: Ninjutsu


Village

: Missing Ninja


Ryo

: 0

---
Travin saw as his clone got grabbed, and his earth spears just dissolved in front of him. He knew this was not going to be easy, but he didn't think that their sensei or anyone for that matter was this strong to just counter all the attacks thrown at him with so much ease. He didn't have long to think about it before a force pulled him towards their new sensei. Passing the man and landing on the ground with a tumble next to Kaito. Before a wall of earth erupted between them and Ishimaru. Kaito didn't let it get him down, however, as he quickly formulated another plan. Granted, it turned out to basically be the same plan, but still. 
Travin followed Kaito's directions, not really having a better idea. Making a few hand seals, he created a shadow clone next to him. He was running out of jutsu and would soon be useless for his team, so this last chance had to work. Travin sent his clone out from behind the wall, like Kaito had said. If Ishimaru was still holding Travins earth clone, Travin's shadow clone would make hand seals. While Travin stood at the edge of the wall looking out at Ishimaru. Travin would try and time his jutsu with Kaito's clone jumping down, having both their clones explode with great clone explosion at the same time. 
However, If Ishimaru had destroyed Travin's clone by the time they made it around the wall, Travin's shadow clone would intern run straight at Ishimaru with Travin making hand seals for the Clone great explosion. Aiming to have the clone blow up once it got within range of Ishimaru. Travin would be standing at the edge of the wall hoping that this would work, as it was his last attack.
WC-301 TWC-1334
will make ap adjustments when I find out if the earth clone is still alive or not. A little busy today and wanted to get this post out so not to hold you guys up.
Takumashi Senju

Citizen


Stat Page

: Takumashi's Greenhouse

---

---

---

Clan Specialty

: Ninjutsu


Village

: Sunagakure


Ryo

: 500

---
Well that did not last long, Takumashi and the others was pulled in towards Kushimaru, and Takumashi could no longer move, and than he was Kicked into the others, And sent tumbling along with them, Luckily for them Whatever Kaito had set up he canceled. Takumashi would roll along the ground and hold at his ribs, He would than hear Kaito talk and at that moment he decided he was sitting this one out from this point, there was no longer anything more he could add to this fight without getting in the way, he would just stay hidden behind the wall. Taking a Meditative position and closed his eyes, reflecting on how easily their sensei just told everything they just did a big fat no. He already knew they were not achieving the goal, and if they do it will not be because of anything Takumashi did or brought to the table so he would sit back and wait from this moment forward.
Kaito Inuzuka

Otokage

Stat Page

: Stat Page


---

Health: 300 points
AP: 2,000 points
Vigor: 125 points
Chakra: 125 points
Speed: 45 points
Strength: 5 points

---

Mission Record

: Mission Log

---

Summoning Contract

: The Wolves of Death Gorge

---

Living Clones

: Uchiha, Tatsuya

---

Familiar

: Raidomaru (Needs Revamped)

---

Legendary Equipment

: N/A

---

---

---

Clan Specialty

: Genjutsu


Village

: Otogakure


Ryo

: 0

---
Thu Sep 08, 2022 10:48 pm
Mid-Thread claim:
- Claiming 64 Bonus AP from the "
Max Stat AP Bonus
" effect. (
New AP total as of 09/08/2022 and after this claim is approved = 1,978 AP total
)
- Using 909 WC to finish mastering C-Rank "
Earth-Style: Rock Shelter Jutsu
" for stats (Health) - 1,125 WC / 1,125 WC (
Started here with discount
)
- Using 1,000 WC to master C-Rank  "
Earth-Style: Stone Pistol Jutsu
" x1 for stats (
Speed
) - 1,000 WC / 1,000 WC
- Using 1,340 WC to start training mastery of B-Rank  "
Wood-Style: Tree Bind Flourishing Burial
" x1 for stats (
Power
) - 1,340 WC / 1,500 WC
- Remaining WC after this Mid-Thread claim = 0 WC
Fri Sep 09, 2022 11:52 am
Kaito Inuzuka

Otokage

Stat Page

: Stat Page


---

Health: 300 points
AP: 2,000 points
Vigor: 125 points
Chakra: 125 points
Speed: 45 points
Strength: 5 points

---

Mission Record

: Mission Log

---

Summoning Contract

: The Wolves of Death Gorge

---

Living Clones

: Uchiha, Tatsuya

---

Familiar

: Raidomaru (Needs Revamped)

---

Legendary Equipment

: N/A

---

---

---

Clan Specialty

: Genjutsu


Village

: Otogakure


Ryo

: 0

---
Tue Nov 15, 2022 11:29 pm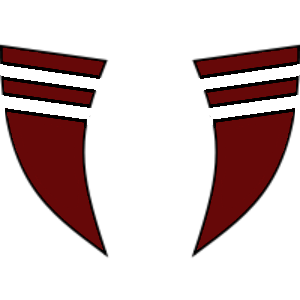 ***Claiming an undisputed hit on Kushimaru as my attack in my previous post has gone unopposed since Aug. 29th, 2022.***

As before, everything seemed to happen at once.

As soon as the real Kaito had given his two clones the signal to take action, needles made of water from the pond directly in front of him began to shape themselves into sharp senbon. They would linger but for a mere fraction of a second before hurdling directly toward Kushimaru. As this happened, the earth below the team's feet shook violently as a loud explosion erupted and enveloped the meeting place in a thick plume of dust and debris.

'Good...' Kaito thought to himself, still enveloped within his "Dustless Bewildering Cover" technique with his arms crossed over his chest and a smirk upon his face.

The Uchiha wasn't all too worried about a counterattack. Not in the slightest. It would take a highly skilled tracker to ascertain his location thanks to his sensory technique, and while he wasn't certain what all Kushimaru had up his sleeve, Kaito was sure the man did not have the prowess to see through his facade.

And lucky enough for Kaito and his two new Genin teammates, a counterattack wouldn't come at all. As the smoke began to clear, Kaito saw nothing but a hole where his new Sensei and the box the later planted himself into had once been. In fact, the box that Kushimaru had drawn in the sand was all but gone completely.

'Thats odd...'

The boy's clone landed gracefully upon its feet next to the site of the destruction and drew a kunai from the pouch at its back, arming itself just in case. It was obvious that it didn't see Kushimaru either and was more than likely a bit worried itself. With a deep breath, however, it walked over to the edge of the 10-meter pit that had been dug up and peeked downwards into it.

"Travin! Takuhashi! Come look at this, you guys!"" The clone exclaimed happily. Cocking his head, the real Kaito followed suit whether the other two Genin of his team went up to the clone or not. Peering down into the depths himself, he could see Kushimaru. What it was the man was doing he couldn't tell as there was still smoke obscuring the view within, but Kaito could tell that in one way or another his plan had worked. Dispersing the clone and revealing himself by dissolving his "Dustless Bewildering Cover" technique, Kaito smirked down into the pit.

"Looks like we've completed the challenge, Kushimaru-Sensei."" He chuckled with a hint of comradery. "You said we had to remove you from the box, and well, we removed the box from you. I'd say that's a mission accomplished.""

As to show that he was still a sport and that he was not allowing the accomplishment of beating Kushimaru go to his head, Kaito would deactivate his Sharingan and all of his other active techniques before offering his assistance to Kushimaru in joining the rest of the team on level ground. He would wait a few minutes, chatting and listening to any instruction that Kushimaru had for the younger members of the team, but as the meeting would come to a close, the Uchiha would bid his farewells before taking his leave.

[TOPIC EXIT]





AP Utilized:

Items Utilized:

Items Utilized:


[Word Count (Post) - 533]
[Word Count (Total) - 3,782]





Exit Claims:



Permissions in this forum:
You
cannot
reply to topics in this forum