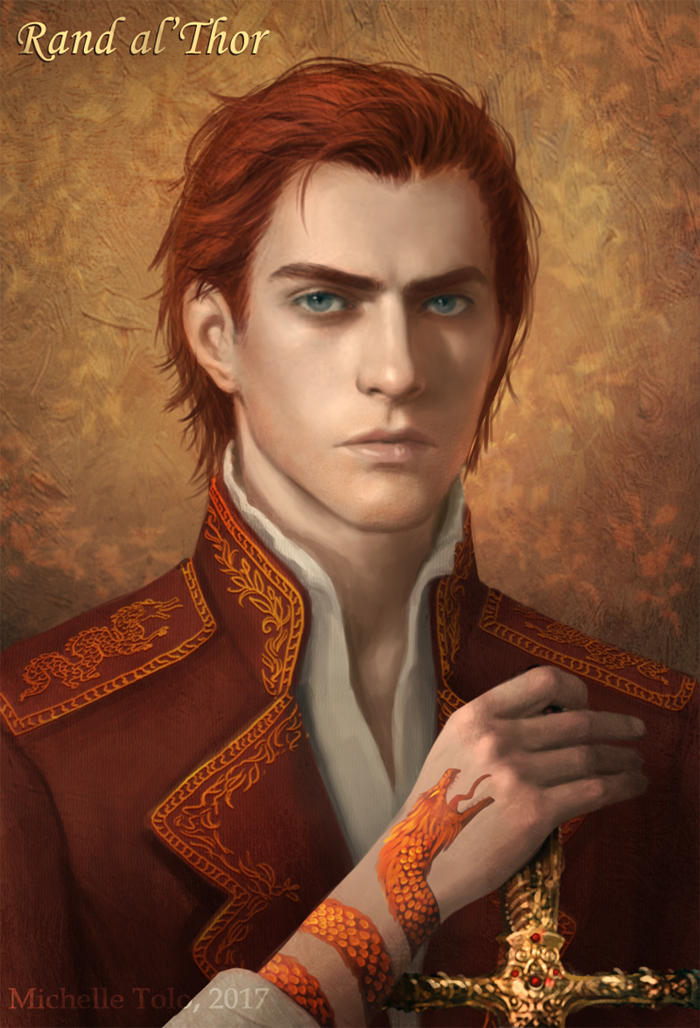 Alias:Age:
20
Ninja Rank:
D-rank Vagabond
Power Rank:
D
Height:
6'6"
Weight:
235
Appearance:
Kenshi is a very tall young man, coming in at 6'6". He has dark red hair that he inherited from his mother, as well as piercing blue-gray eyes. His skin is of a fair complexion, which is surprising considering how much of his life has been spent working on a farm. That hard work has built his somewhat slender frame into a body that is also well toned, although not overly muscular.
As far as clothing goes, Kenshi will generally keep things simple. He left his village with nothing but the clothes on his back, which consisted mainly of simple woolen clothes befitting a farmer. As he settles into life as a shinobi, he'll generally stay in more casual clothing unless on a mission. He'll also almost always carry a sword on his belt, which he received from his father.
Personality:
Kenshi is a somewhat naive young man, having grown up in a secluded village with no real knowledge of shinobi. He's very loyal to those he considers his allies, but he's far less forgiving to any who try to manipulate him or harm his friends. He's also very humble, knowing just what he's not capable of doing, although he has a stubborn streak that can be both a burden and a blessing. If he believes he's doing the right thing, it will take a lot to convince him otherwise. This can lead to friction with others, particularly anyone in a leadership position above him. On the other hand, his sheer determination pushes him to new heights as he grows in power and experience.
While Kenshi may be naive when it comes to the world, he has a stunning intellect that would shock many who might judge him on his appearance. His love of learning was instilled in him by his father along with a healthy interest in games like go and shogi, which he consistently manages to beat his father in. That intellect doesn't always translate to a willingness to DO the things he thinks are the best move, however, because he's rarely willing to sacrifice others even if it would result in the best outcome. Underneath the front that he presents to the world, Kenshi is actually very self-critical. He constantly beats himself up when he fails and he often won't make timely decisions because he doubts his competency. His stubbornness often prevails though, and once he does make a decision he'll stick with it.
Clan:
Uchiha
KKG:
Uchiha Genetics
(+25 Chakra)
Clan Specialty:
Genjutsu
Specialties:
Spacetime
Elements:
Fire
Advanced Elements:Bijuu:
V1 -
V2 -
Full Beast -
Current Stat Points:
118
Current Health Bar:
100
Vigor:
40
Chakra:
40
Speed:
28
Strength:
10
Bonus AP :
5
Jutsu Unlocked
S-Rank (0/0):A-Rank (0/5):B-Rank (0/10):C-Rank (0/15):D-Rank:
Ninjutsu:
E-Rank:
Ninjutsu:
Genjutsu:
Fuinjutsu:
Spacetime:
Sensory:
Skills Unlocked:
Ninshu
Inventory:
Ryo: 12,500
Vagabond Headband
C-Rank Jutsu Scroll
x1
Grifter's Mark
Your Story:
A Journey Begins
Learning the Ropes
Your Missions:
E-Rank:
D-Rank:
C-Rank:
B-Rank:
A-Rank:
S-Rank:
Sat May 13, 2023 11:36 am
Hiroki Shimada

Chunin

Stat Page

: Link

---

---

---

Clan Specialty

: Ninjutsu


Village

: Kumogakure


Ryo

: 18

---
Sat May 13, 2023 12:11 pm
Approved, whenever claims from a thread gets approved, it doesn't need a second approval after that on your stat page. Just have to make a regular post stating what's being added and from where
Permissions in this forum:
You
cannot
reply to topics in this forum