Moosiah

Kazekage

Stat Page

: Musu Uzumaki

---

---

---

Clan Specialty

: Fuuinjutsu


Village

: Sunagakure


Ryo

: 50000

---
Sat Jun 26, 2021 12:22 am
Name:
Stat Alteration Pill
Appearance: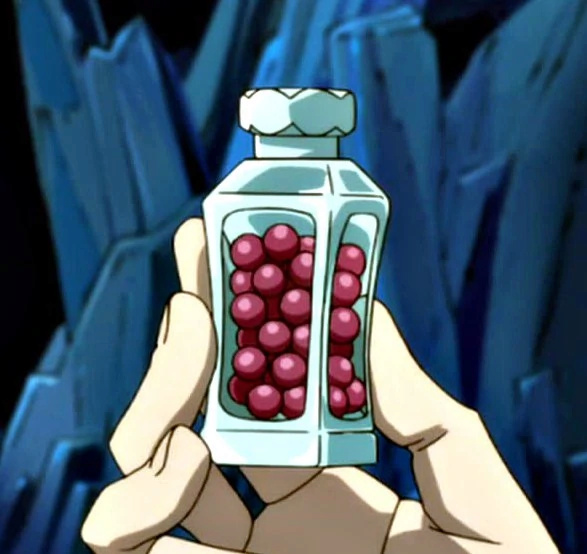 Backstory:
Scholars and other intellectuals have developed a scientific ninja tool that can alter the physical traits of the user. Though rare, these pills can be found across the ninja world, and are used by ninja in a pinch who don't have time to train.
Health:
50
Description:
The user can consume one stat alteration pill to rearrange up to 50 stat points worth of stats. These points can be taken from any stat and moved into any stat. These changes must still follow the stat guidelines. The stat alteration pill is used regardless of how many stats are moved.
This item can only be used on a ninja's stat page and must be taken willingly by the user.
Price:
Cannot be purchased
Character Specific:
-
Bonus Requirements:
See
Mythical Items
Permissions in this forum:
You
cannot
reply to topics in this forum